Administration
The aim of governance within the Congregation is to animate the sisters and co-ordinate their life and activitiestowards a whole-hearted living of our Charism in a united response of obedience with Christ, who totally surrendered Himself to the Father's Will. Authority is given as a sacred trust to be exercised in love and discernment in and for community. It must be permeated by goodness and understanding, respect and concern for each sister in the and community.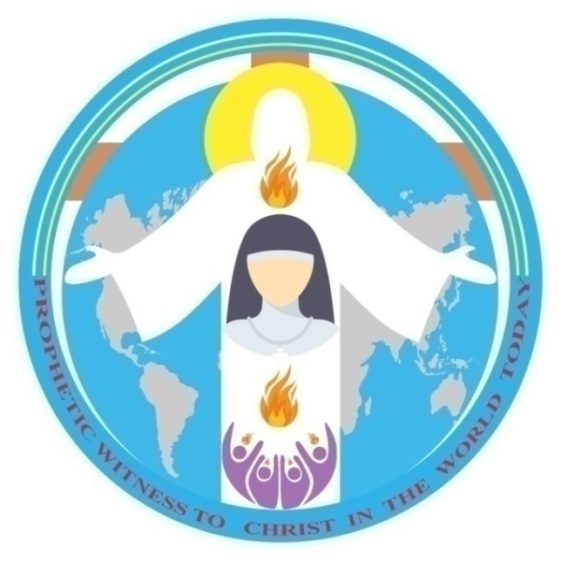 The three concentric circles on the upper half symbolize the HOLY TRINITY, Father, Son and Holy Spirit inviting us, Fatima Sisters, to be witnesses in the world. The Cross of Christ (in brown colour) invites us to empty ourselves for the mission entrusted to us. Jesus Christ with open arms invites us to be enkindled with the fire of the Holy Spirit to witness Him to the people in the world.
The Flame is the fire of the Holy Spirit. Symbol of a Sister represents all Fatima Sisters called to witness Christ to all people (represented by four figures) in the world (in background) The colour blue, indicates - faith, depth, trust, loyalty and the freshness of Christ's call. The colour red used for the words, indicates - love, fire, desire and passion to witness Christ to all people through our lives and our apostolate.
General Team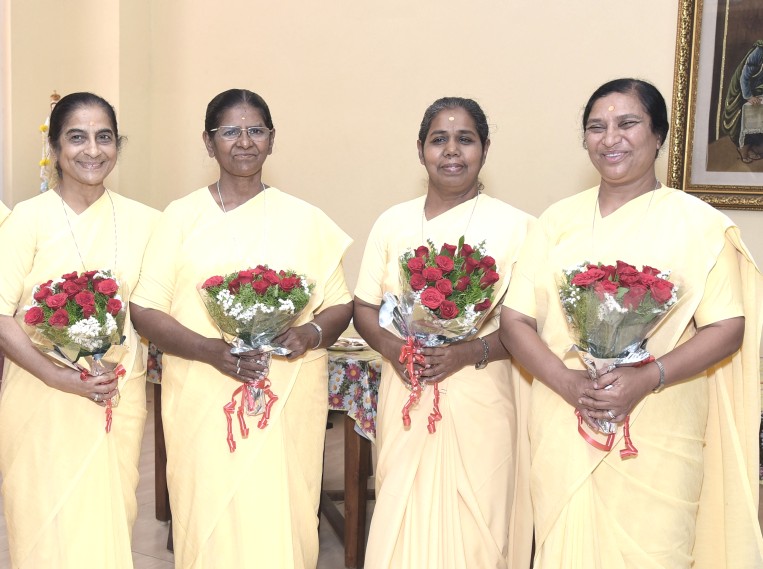 Sr. Mabel, Sr. Maria Amaladoss, Sr. Goretty George and Sr. Concepta